Per la tutela e la diffusione della lingua e della cultura italiane nel mondo
Dante Alighieri Society of Santa Cruz
Dedicated to the Study and Promotion of Italian Culture and Language
The Dante Alighieri Society of Santa Cruz is a 501(c)(3)corporation.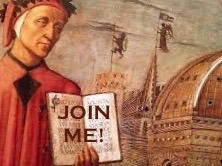 It's time to think about renewing your membership to the Dante Alighieri Society. If you join or renew before January 1, your name will be entered into a lottery. Prizes include a gift certificate to a restaurant; a really nice bottle of wine; a 6-pack of Dante's favorite Birra Peroni; and a print by our own Andree LeBourveau! Winners will be announced at the first movie in the Winter/Spring series. You don't have to be present to win! To join, click on Membership.
Thank you! Our membership dues help us keep our Italian cultural programs alive as well as supporting our annual scholarship program.

The Dante Alighieri Society of Santa Cruz has awarded two scholarships of $1,000.00 each to Cabrillo College students Renata Zacarias and Chloe Nelson! More info here

Congratulations to our 2017 Massimo Gelato winners, Judy Garrison and Sandi Spanfelner. To be eligible for the drawing, which was held Jan 29 at the Dante film, memberships had to be renewed by Dec 31, 2106. Complimenti!







Like us on Facebook!

P.O. Box 4253
Santa Cruz, CA 95063
E-mail: dantesantacruz1265@gmail.com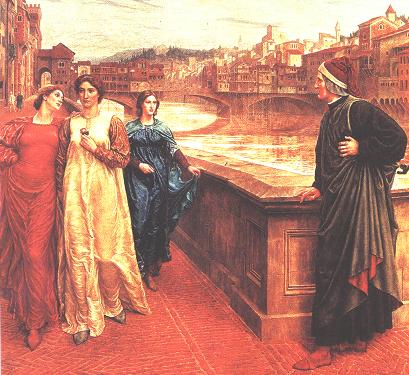 Dante e Beatrice sul Ponte di Santa Trinita a Firenze, by Henry Holiday (1883)
Santa Cruz website created by Janet Herman
www.folkplanet.com